Finding a new church home is right up there at the top of the list of things I find the most difficult to do following a move.
I'm not sure we could ever feel completely settled or "at home" in our city without a church to call ours, so we've sought out new churches to attend the very first weekend of each of our three moves as a married couple. To be honest, we do not enjoy the search, and now that we have Hadley it's even more of a process because childcare is involved.
I don't like leaving Hadley with strangers week after week in different childcare areas. I don't like walking in and out of a service without speaking to another soul simply because those around us don't know that we're new. I don't like (and can't help) that I scrutinize the service from start to finish wondering if this is where we'll grow in our spiritual lives. I don't like timidly trying out new small groups. I don't like that visiting new churches makes my heart ache for our Tennessee church family.
But we still do it because we know it's so worth it and so rewarding.
We push through the uncomfortable feeling of dropping Hadley off with strangers at new churches week after week because we trust that she's loved and cared for by people who love the Lord. We can't imagine not raising Hadley in church surrounded by a family of like-minded Christians who will help us to shape her faith and grow her knowledge of and relationship with God. We want her to watch our deep friendships with other church members and want that for herself one day.
We push ourselves out of bed every Sunday morning knowing that no one is expecting us there while remaining patient and hopeful that we'll start to find our fit amongst the other church members. We continually hope faces become familiar, hellos turn into conversations, and people sitting around us become our friends.
We shamefully scrutinize the music, the preacher, the message, the atmosphere, and the congregation with hopes that maybe this will be the day we can walk out of here and say that we loved it, we got it, and that we want to grow here. Not one of us, both all three of us. We don't want to have to convince the other of why said church should or should not be our church home.
We've felt the immense blessings that being involved in a small group can bring, and we want that again. We want to build relationships with people who will pray for us, love us, celebrate with us, encourage us, and most importantly challenge us in our own personal walks with the Lord.
I walked out of church today knowing with 100% certainty that we've found our church for a few years. Though we've been attending one constant church for about four months, today solidified what I hoped we'd find here. We dropped Hadley off with ease, we spoke to a few people we knew, and we had conversation with the senior Paster for a solid five minutes for the very first time. We're signed up for a small group and are finally ready to really plug in.
Finally.
One line of the frequent pep talk I give myself about why I should get out of bed and make the effort to attend a new church is this – I know that when I walk out of the service that I'll have no regrets about going and giving it a shot (whether it be the first or fifth time I've attended), but if I stay home I very well may feel "off" and regret not going.
Manhattan, Kansas isn't our forever home, so I hope that when we leave here in a few years I'm choking back tears during our last service just like I did in Tennessee. Those tears will mean that our time invested there was worth it and that we grew in all the ways one can grow.
Can you relate? I'd love to hear about your experience(s) with finding a church home.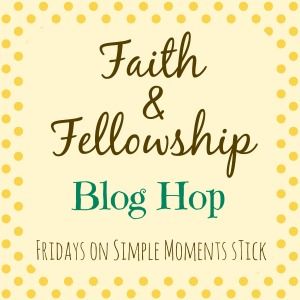 Hi! I'm Erica, and I absolutely adore sharing my life on this website with you! I come here almost daily to blab about all of the things related to being a regular wife and mother in today's ever-evolving society. I share about our new home, what's on our kitchen table, what we're hanging in our closets, where we're traveling to next, my crazy 5 a.m. work outs, how I make time for girlfriends, our faith, and much more. We always have a lot of balls in the air and somewhat thrive on the chaos. I believe in the power of story-telling as a form of inspiration and entertainment, so I'm here to do both! I was born and raised in north Alabama and recently re-planted roots here again after my husband transitioned out of the Army (he is now in the Reserve and it's going so well!) I'm a super proud mom to three little girls (ages 7, 4, and 1) who seem to be the stars of the show around here (for good reason – they're pretty great!) I'm so glad you found me and are here reading! I hope we can get to know each other here on the blog as well as Facebook and/or Instagram. xoxo