This article contains 10 subscription gifts ideas.
Of all the gift guides I put out this holiday season, I think today's might be my most favorite! Subscription services have gone absolutely bananas the last five years or so, and for good reason! I've given and received numerous subscription services the last few years, and there's six reasons I think they're the perfect gifting solution:
They're an excellent solution for recipients who are long-distance from you.
You can usually find something around your price point depending on how many months you want to gift.
You can send it last-minute (usually via email) and your recipient will have no idea that you waited until the 11th hour to buy them something.
You can select the type of subscription service that caters to your recipient's unique interests, which shows you care.
Your recipient won't just receive one gift, but they'll receive numerous based on how many months you elect to have the item(s) sent, meaning you'll bring smiles to his or her face long after Christmas is over.
Your recipient has likely never received this specific subscription service before, making it a total treat.
This final gift guide of the year is extra special because I'm co-hosting today with Sarah and Victoria for their annual holiday link-up series. I've featured each of them this year during the "Saturday Sit-Down" series, so you may remember them. (Here was Sarah's interview and here's Victoria's.) Don't forget to head over to their sites today to see what they're featuring in their gift guides!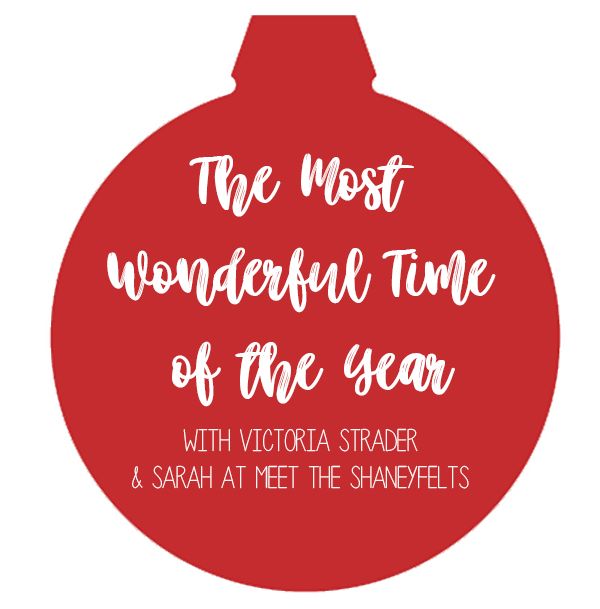 So without further adieu, let's jump into a fun round-up of subscription services that would make excellent gifts this year.
10 Subscription Gift Ideas
Loop & Tie is unique in that the recipient actually chooses what gift they'd like to receive. The buyer picks which monetary amount they'd like to spend, and then the recipient picks from a load of gift options. Seems like a really fun twist on giving a store gift card, except your options for what to buy with your gift card are limited to a handful instead of a whole store full of stuff (a good thing IMO).
If you have it, you love it. Many consider it an extra unnecessary purchase though and cut it out of their budget. For this reason, it would make a fabulous gift.
Seasonal Wreath Subscription from Food52
Though quite pricey, these wreaths are incredibly beautiful. All I can think is what a truly perfect gift this is for someone who adores fresh greenery and attractive home exterior. She'd have a fresh wreath every three months that would surely make her smile endlessly.
The Fruit Company Monthly Fruit Club
Delicious, seasonal produce right at your door? Sign me up!
A subscription service worthy of its great name, this service is one that most women try at least once for fun. She'll get to sample new beautiful products and feel giddy each month when a new box shows up at her door. It's super affordable, especially with a 20% off code. It's also available for men too!
I know a few people who would think they won the lottery if this gift made its way to their porch every month. Pick the number of months to receive two different types of meats in each box. Yum yum!
Let me tell you about some of the best packaged snacks I've ever had. We received the gluten-free version of their snack box during the Enlighten Retreat a couple of months ago, and wow wow wow – so unique, so tasty, so healthy! Like several of the other services I've mentioned, I can think of a handful of people who would go crazy over this. Again, if your recipient is gluten-free, this is such a great gift option.
Select a child's age (0-3), the number of months you'd like to purchase, and a new set of Montessori-type toys will show up for parents to work through with their infants and toddlers. I'm fascinated by this concept! Very 2017. Ha. 🙂
Big, big, big fan of Hello Fresh right here. Definitely my personal favorite dinner kit we've tried so far. The meals are fantastic, the servings are plentiful (frequently enough for leftovers for lunch), and they're mega quick to make. Gift a week or two to someone who could use some help in the kitchen!
If you haven't had Jeni's, you haven't lived. A few years ago we lived about an hour from Nashville, and we'd make a pit stop for ice cream at Jeni's a good chunk of the time. Now they deliver their pints anywhere in the country? Sigh. I wish money would fall out of the sky because I'd be all over this. Really fun gift option for the ice cream lover in your life!
****
Christmas is 18 days away! If you need some ideas for someone in particular, hopefully one of my guides will help. The full list of links can be found here.
Link up with your gift guides below!
Hi! I'm Erica, and I absolutely adore sharing my life on this website with you! I come here almost daily to blab about all of the things related to being a regular wife and mother in today's ever-evolving society. I share about our new home, what's on our kitchen table, what we're hanging in our closets, where we're traveling to next, my crazy 5 a.m. work outs, how I make time for girlfriends, our faith, and much more. We always have a lot of balls in the air and somewhat thrive on the chaos. I believe in the power of story-telling as a form of inspiration and entertainment, so I'm here to do both! I was born and raised in north Alabama and recently re-planted roots here again after my husband transitioned out of the Army (he is now in the Reserve and it's going so well!) I'm a super proud mom to three little girls (ages 7, 4, and 1) who seem to be the stars of the show around here (for good reason – they're pretty great!) I'm so glad you found me and are here reading! I hope we can get to know each other here on the blog as well as Facebook and/or Instagram. xoxo